Melbourne is a vibrant city, recognized consistently over recent years as the world's Most Livable City, and there is no shortage of activities to explore in the city. Students also take advantage of weekend opportunities to explore more widely in Australia. Some popular student destinations, in Melbourne and beyond, are below.
In Melbourne
---
Queen Victoria Market
This market is a great spot to grab souvenirs and groceries (fresh produce and meat, along with great food stands). You can also find inexpensive clothing and an assortment of household items. During the Australian summer (December to March) the market is open at night and hosts live music.
---
St. Kilda
Approximately a 30 minute tram or bus ride from the apartments, St. Kilda is a great beach destination with amazing sunsets and a variety of shops and restaurants, especially along Acland St. Luna Park (amusement park) is right on the beach but only open seasonally. Bay City Burrito is one of the most popular St. Kilda eateries for students.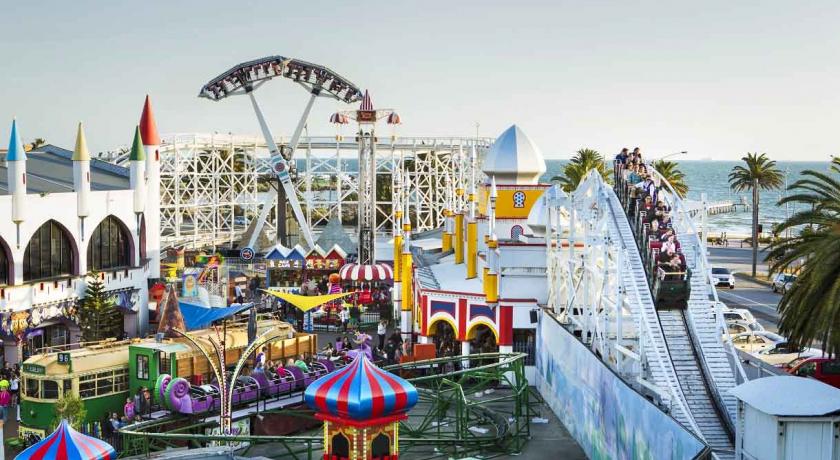 ---
Footy and Cricket Matches
Australian rules football, or footy, and is hugely popular in Melbourne. The Melbourne Cricket Ground is one of the largest stadiums in the world and is the home to footy matches as well as cricket games. The cricket season coincides with B term and footy is in season during D term.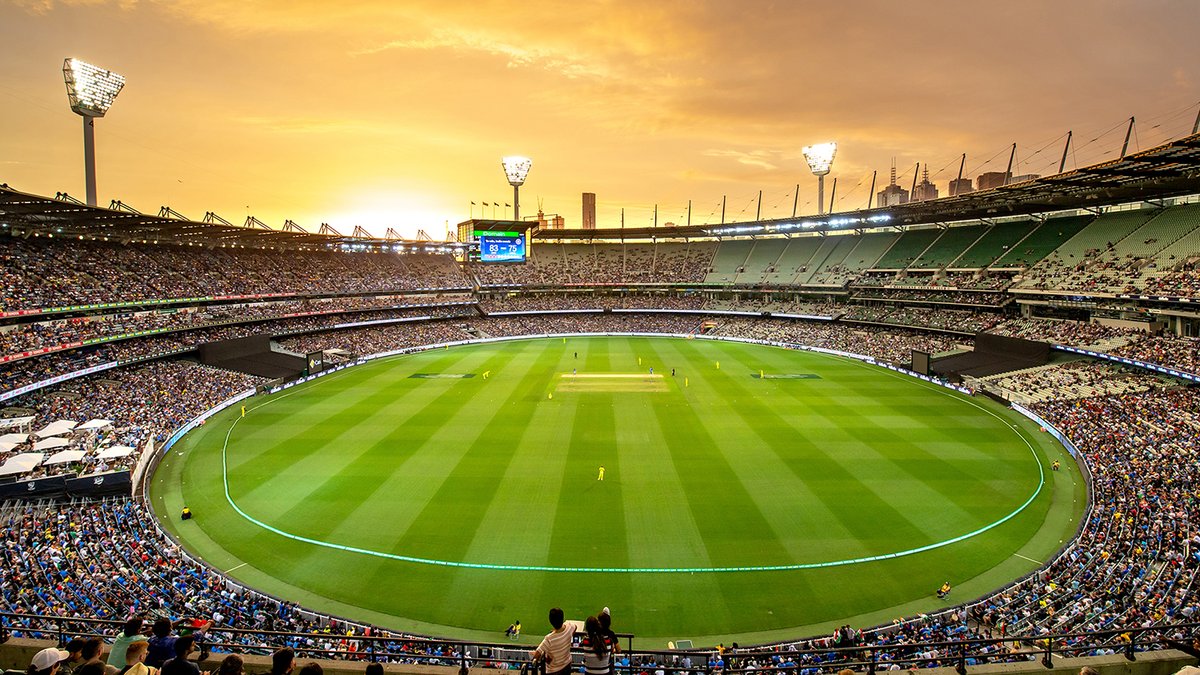 ---
 Brighton Beach Boxes
A quick day trip is all you need to experience the famous beach boxes in Brighton. About a 45 minute train or tram ride away from the city, the colorful houses lined up along the beach are a famous photo opportunity. There are also restaurants and shops around the area that can be enjoyed after a nice walk along the beach.
---
 Shopping
There are plenty of shopping opportunities in the bustling Central Business District of Melbourne, for all price-points. Some student favorites are:
Cotton On: Cotton On is an affordable clothing chain found throughout Melbourne.
Bourke Street: Bourke Street is home to several clothing stores and malls.

Bourke Street Mall has 6 floors with restaurants and stores for every taste.
H&M: This H&M has multiple floors of clothing and home decoration
Myer: This 7 floor department store has nearly everything, including: an Apple store, makeup, clothing, home goods, and even a Tesla sales area!

Souvenir shops: Souvenir shops can be found throughout the CBD of Melbourne, and especially on Swanston Street. These are perfect places to get family and loved ones gifts from your travels.
---
Food
Melbourne is a very diverse city with many different cultures represented. This can be seen in the wide range of available food options, from American fast-food chains to Vietnamese or Ethiopian restaurants. While there are many fine dining establishments, there are also many affordable restaurants and cafes, and students are encouraged to explore the exciting food cultures of Melbourne.
---
Outside Melbourne
---
Airlines
Jetstar, Virgin Australia, and Tigerair are the most commonly used airlines for students while traveling in around Australia.
---
Cairns
About a 3 hour plane ride from Melbourne, this destination is best for a long weekend. Students have typically stayed at Gilligan's Hostel or an Airbnb, and have enjoyed a snorkeling or scuba diving excursion in the Great Barrier reef for a day, and a walking tour through the mountains for another day. Since this trip is commonly done over a holiday weekend, students have found it helpful to book flights during the preparatory term. Booking excursions in advance is also helpful, as it ensures the group can participate together. Common sites for booking for excursions are Down Under Cruise and Dive and Barefoot Tours.
---
Tasmania
About a 1 hour plane ride from Melbourne, the southern island of Tasmania has many activities to enjoy. Hiking Mt. Wellington is about a 5 hour trip total with a big group, and the views along the way and at the top are definitely worth it! Other must see destinations include the Museum of Old and New Art (MONA) and Wineglass Bay. Students have stayed at the Nook Backpackers hostel because it is inexpensive and centrally located in Hobart. Booking flights in advance can save money, and students have booked their flights for this trip during the preparatory term.
---
Sydney
Students traveling through the Sydney Airport have often visited the city before or after the project term due. However, Sydney is also only a 1 hour plane ride from Melbourne, and a great weekend destination. The world famous Opera House, Bondi Beach, Manly Beach, and the Blue Mountains are some of the main attractions that students have experienced. You can watch a show in the Opera House for a highly discounted student price, so be sure to bring your WPI student ID!
---
Great Ocean Road & Grampians
Take a bus tour along the Great Ocean Road. The Great Ocean Road is 243 kilometers long with plenty of scenic places to stop along the way including The 12 Apostles, Surf City in Torquay, Apollo Bay, Port Campbell, Kennet River, London Bridge, and the Otway Rainforest!
If you take the two-day tour through Wildlife Tours you will stay the night in the Grampians and explore the area the second day. In the Grampians you will see amazing stars, tour the Grampians National Park, see wild kangaroos, visit Halls Gap, MacKenzie Falls, and the Jaws of Death, and learn about Aboriginal Culture.
---
Phillip Island
Phillip Island is a day trip that the group has typically taken as part of an orientation weekend, and is included at no additional cost to students in the Melbourne Project Center program.  There are several stops during the day trip including beaches, a wildlife park where you can pet and feed many Australian animals, and the beautiful coastline walk at the Nobbies.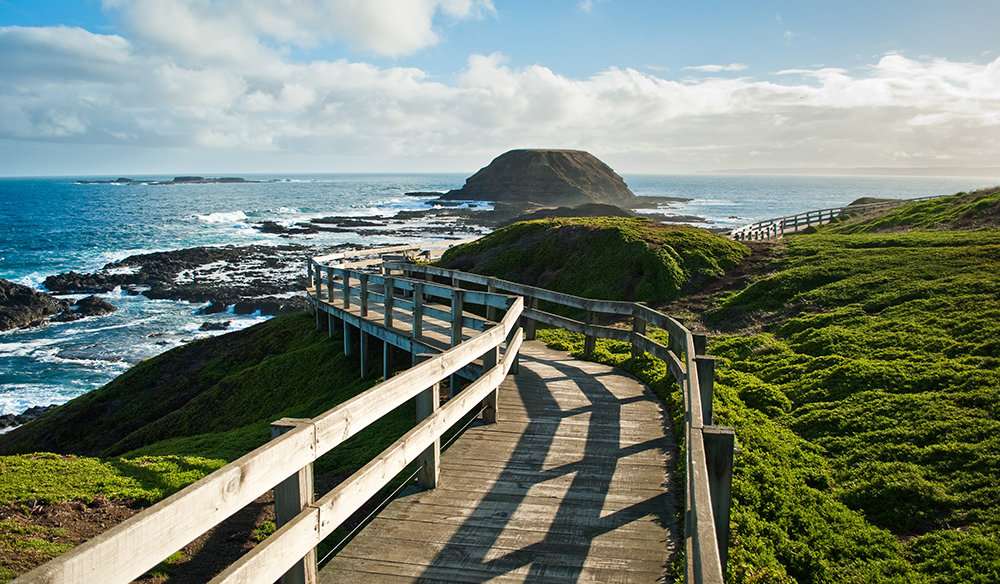 The last stop on this trip is the Penguin Parade, where you can watch the smallest penguins in the world walk out of the ocean and travel along the beach to their homes!
---
Note: most tour companies will discount the prices if you have a large group that will take the whole bus! If you have attended the Melbourne Project Center and would like to add additional things to do in or around Melbourne, please contact the project center co-directors. Thank you!